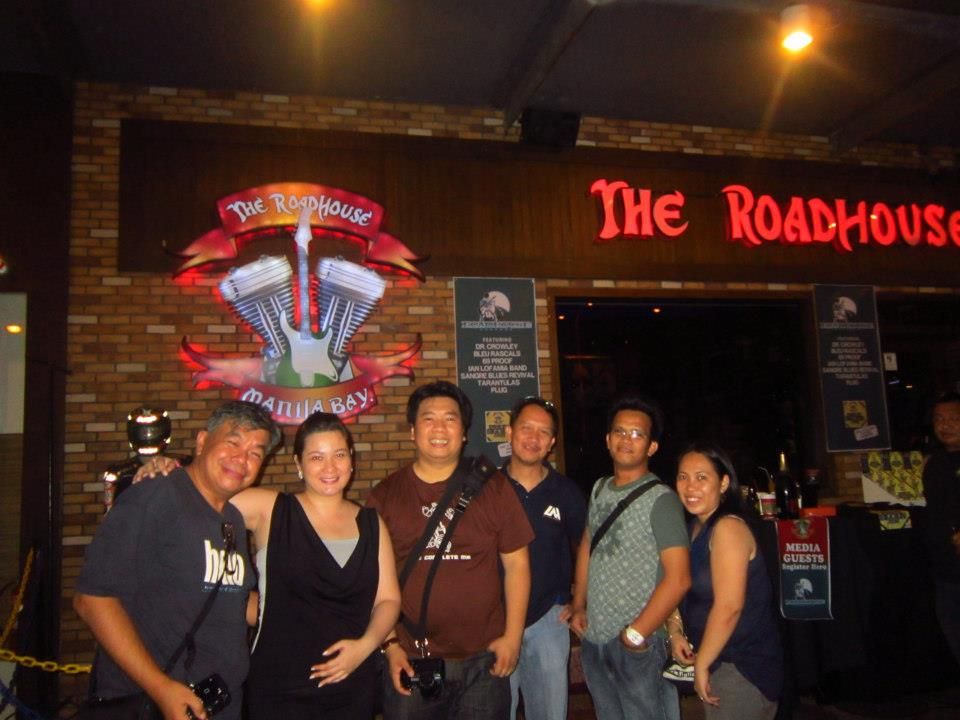 Photo courtesy of Mommy Myrns
Celebrating our anniversary in a very unusual way, that's what my husband has always been and perhaps this year's celebration was really unusual. I'm not a real fun of blues music but hey I like the flow so I just let it be and enjoyed it.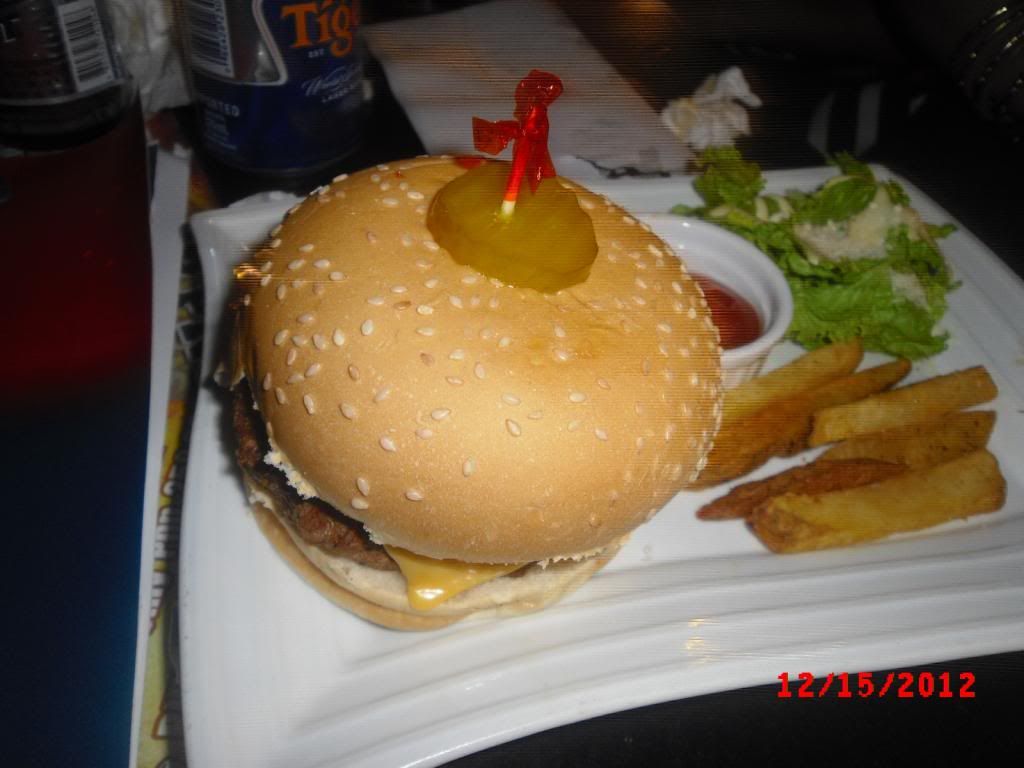 The burger at The Roadhouse Manila Bay
The Roadhouse Manila Bay celebrated their 1st Anniversary last December 15 and as part of their celebration was the launching of the very first album entitled "Pinoy Blues Jam" under Roadhouse Rekords which was also owned by Mr. Ciaran Carruthers. The first risk that Mr. Carruthers took was to have the blues music in just one venue which he did when he officially opened The Roadhouse Manila Bay a year ago. He brought the music and The Roadhouse become a major catalyst in the Manila music scene and encouraged old blues-oriented bands to regroup and new bands to step forward. According to Mr. Carruthers "the blues is everywhere in the Philippines, but you just can't see it." Now, it is on the scene and perhaps with this venue more and more bands and blues enthusiasts will be coming at The Roadhouse Manila Bay to experience not only the food but the blues music as well.
Also the Pinoy Blues Jam album was launched during the anniversary and it was produced under Roadhouse Rekords and Gerry Diwa, owner of Sound Weavers Studio and a music veteran who were active in the Manila blues scene since the 90's. Here are some of the photo during the launching of the album.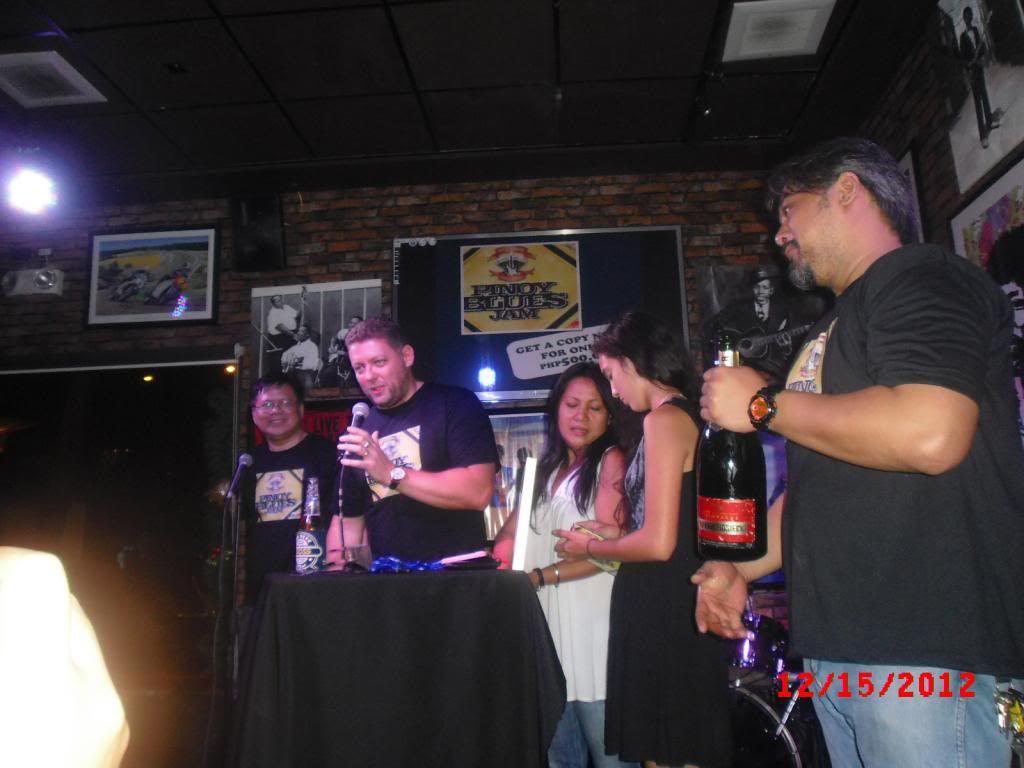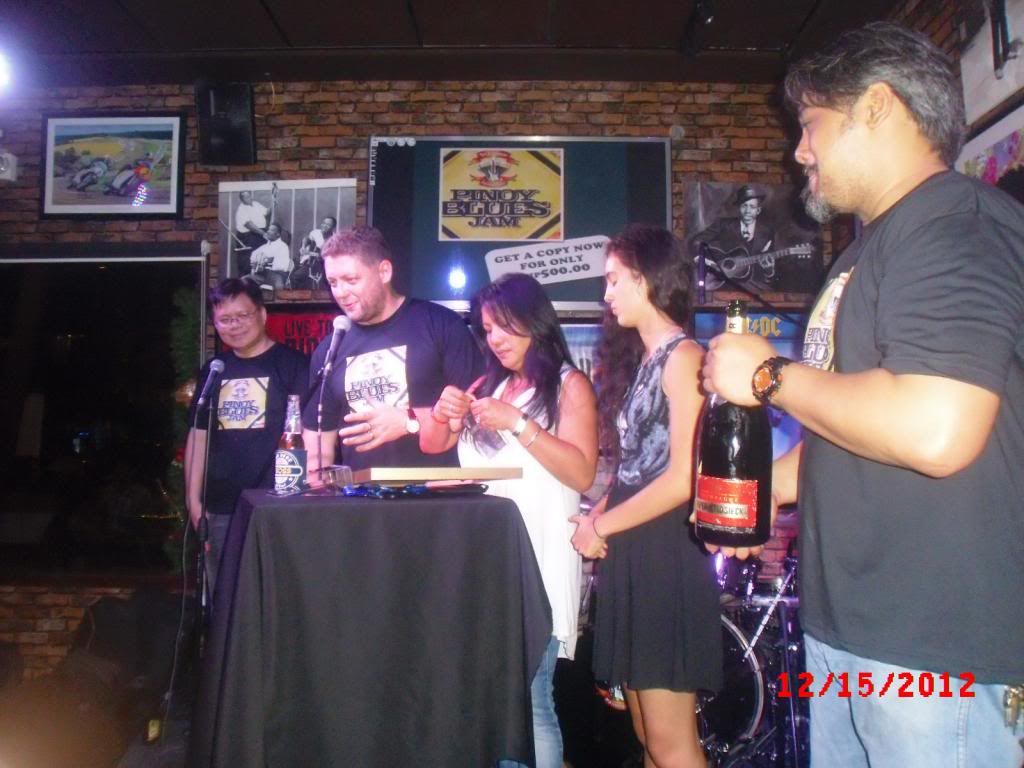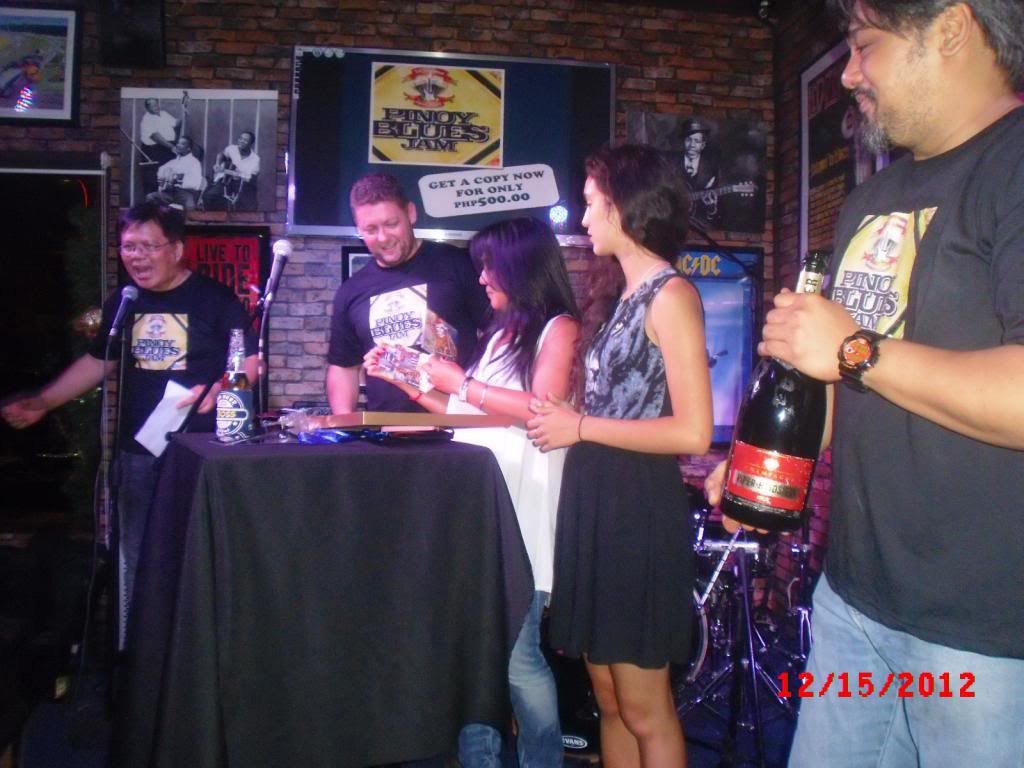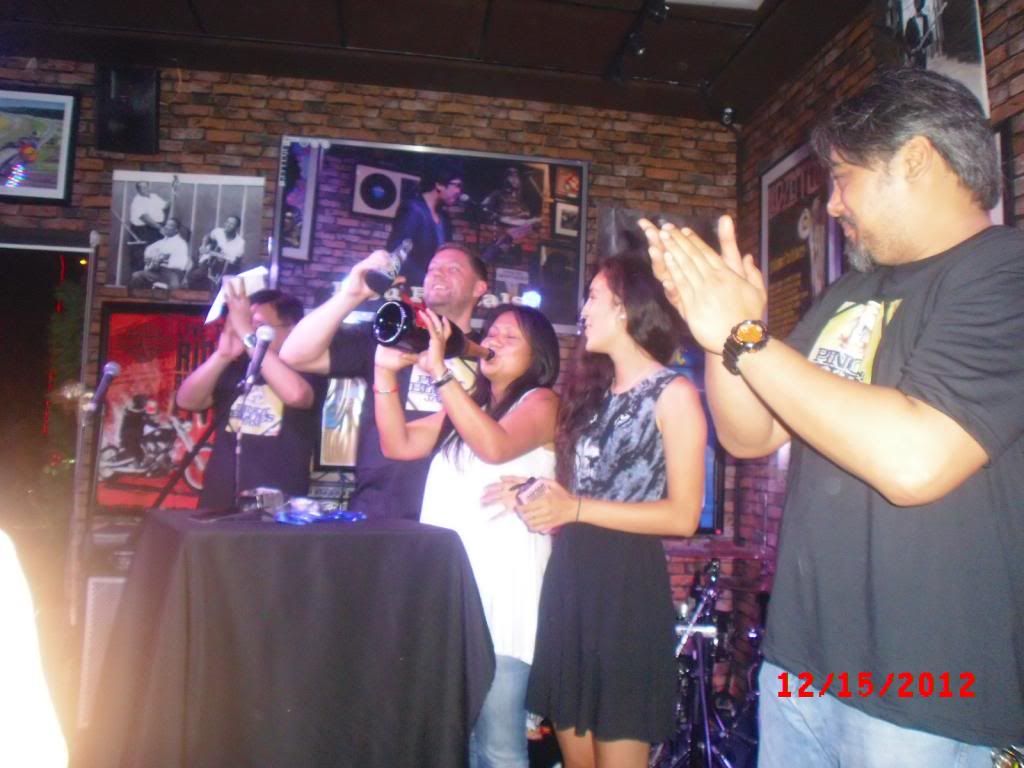 As much as I wanted to stay to celebrate, it's already late and we need to rest. Perhaps one of these days will be coming back to listen more of the blues music and have a date.
If you want to know their schedules visit their site
www.theroadhousemanilabay.com
or follow their facebook
https://www.facebook.com/theroadhousemanilabay
and twitter
https://twitter.com/RoadhouseManila
account.