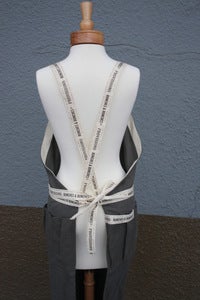 Look what's new around here and in time for the Holidays! Designed by Pai (chef & owner of Bunches & Bunches) after her favorite linen aprons. This linen bib apron is both a comfortable and stylish fit for all sizes and made locally in Portland, OR. Also available are the essential, can't-live-without 100% Cotton Flour Sack Towels bundled in a gift set of three.
Made with bunches & bunches of love!
More about these items...