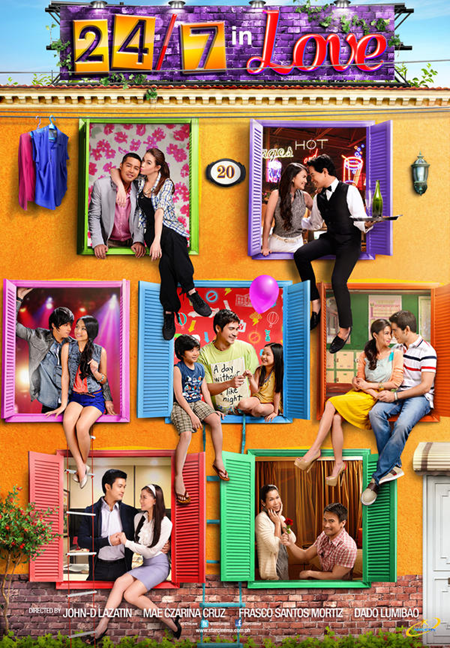 Kimerald uites in Star Magic 20th anniversary offering.
Life has a way of sneaking up on you, as a song goes and truly, circumstance can bring people togehter in the funniest way possible. Something both Kim Chiu and Gerald Anderson can relate to, as their tandem is reunited Star Cinema's offering in celebration of the 20th anniversary of Star Magic, 24/7 In Love. Kimerald can enjoy watching their favorite team up on the silver screen again via the episode "Underwear Hero."
In the movie, Kim plays the role of Patty, a driven young account executive who has to save her job by finding a guy, who rescued his neighbors from a fire fiasco in his underwear and became an instant celebrity. Unfortunately, the guy turns out to be Gerald's character Alvin, her ex-boyfriend, whom she has hurt from the past.
The pair, who last appeared together in the movie "Till My Heartaches End" in 2010, were both happy to work with each other again. In fact, during the filming, Kim and Gerald proved their friendship is still as strong as ever. "Magkaibigan naman po kami talaga," Kim said,